Winners and Losers of the Gig Economy
Jobs aren't the only thing changing – where you invest (and where you don't invest) matters, too.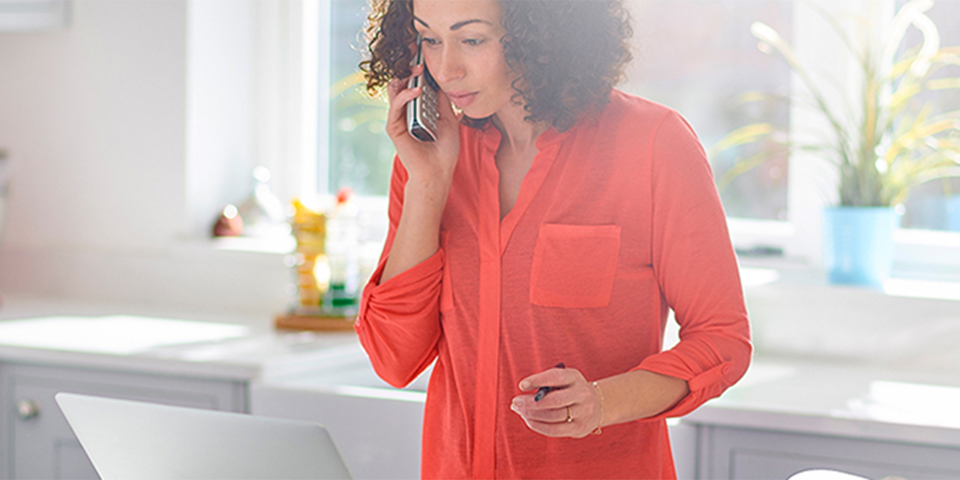 By now you've likely heard of the so-called "gig economy" – the post-financial crisis state of our economy where millions of workers rely, at least in part, on a part-time and/or self-sustained "gig" to make a living. The impact on employment is clear. But the gig economy's impact on companies and industries is less clear.
An Evolution of the Workforce
The "gig economy" is not a new term, nor is it a new idea. Arrangements like working without a fixed schedule or place of business have been around for decades. Home-based sales businesses like Tupperware or Avon were among early versions of this work. Today the term is typically associated with jobs such as ride-share drivers or delivery services, but can also include technology consultants or the arts and entertainment fields. According to the University of Hertfordshire, nearly one in 10 working-age adults do "gig" work at least once a week, and that level has doubled in the past three years.
The impact of this shift will go beyond the types of jobs people hold; it will impact whole industries and segments of the economy. Consider the rise of the millennial generation and Gen Z and their preference for ride sharing services like Uber. The long-term impact of those consumer preferences will have a profound impact on the auto manufacturing industry.
The Changing World of Work Offers a Leg Up for Some, and a Disadvantage for Others
In order to understand the larger industry impacts – and who the winners and losers are in this new economy – we must first understand the drivers of demand. At the centre of this new economy are two cornerstones: 1. flexibility and choice, and 2. digitalisation of workflow processes.
Flexibility and choice – around time, commitments and responsibilities – are central in this new economy. People want to outsource various tasks like driving, cooking and cleaning, and others are willing to provide those services. Add digitalisation, which is the facilitating mechanism that allows people to work remotely, efficiently and cheaply (particularly through the use of mobile devices linked to the cloud), and also connects large groups of customers (providers of capital) with workers (providers of services).
In this new environment, some types of businesses will flourish and others will fail. Businesses that can adjust to fluctuations in demand and can use a flexible workforce through those fluctuations are particularly well-suited. Some specific examples include delivery driving, field technicians and equipment servicers, B2B consulting, legal services, hospitality, skilled personal services such as handymen and personal finance advisors. These are all business offerings that can flex to meet the demands of the customer at various times.
Business Models that Offer a Smarter Investment
Investors should pay close attention to the business models they're considering. Many are set-up to reap the benefits of these new dynamics, while others are not. Business models that are likely to succeed in this new economy are those that:
Erode the more traditional models in an industry and require those incumbents to rethink their go-to-market strategy. A premier example of this is Airbnb and how it completely disrupted the hotel and lodging industry.
Release or monetise excess capacity in the economy and/or provide more choice - often at better value for consumers. Businesses that fit this mould are mostly in areas that involve discretionary spending and leisure activities. Event planners, photographers and other services fall into this category. These roles existed decades ago, but today they have developed into full-fledged careers as individuals have and spend more discretionary income and demand specific services tailored to their needs.
Offer support services or specialist services tied to SMEs. These are businesses that provide valuable outsourcing vehicles for small- to medium-sized enterprises, typically around corporate functions such as HR, marketing or compliance. One specific example is the outsourcing of brand safety and crisis monitoring functions. As the world of brand and social media management becomes increasingly complex and expensive, businesses are turning to external vendors for these services – many of which use freelancers and other specialists who log in from home to provide these in-demand monitoring services.
Focus on worker training, certification, collaboration and engagement. This concept may seem counterintuitive or at odds with today's "gig economy" – where so many workers control their own schedules, work for themselves and have more fluid jobs and careers – but it's actually quite complementary to today's environment. Specific worker skills and certifications are in greater demand – and companies need workers to collaborate across a range of situations that, decades ago, didn't exist. This creates an enormous emphasis on lifetime training, collaboration and employee engagement. Tools and services that can help with this area take on more meaning today given the new ways of working.
This is the picture of the future of work. The changes can seem daunting, but through new technology and additional flexibility and choice, there are many opportunities – for workers, for businesses and for investors.
---
This content was produced by the advertising department of the Financial Times, in collaboration with Baird.
Robert W. Baird Limited is authorised and regulated in the UK by the Financial Conduct Authority and affiliated with Robert W. Baird & Co. Incorporated.