The 2019 Baird M&A Pitch Competition - 31 October, 2019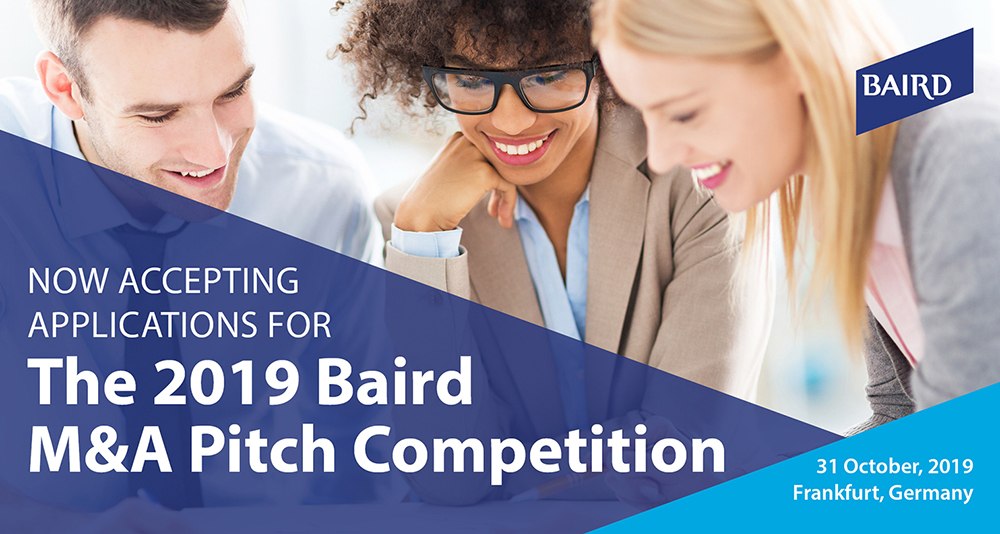 Now Accepting Applications
The 2019 Baird M&A Pitch Competition
Interested Student Participants Should Apply by 13 October
Baird, an independent and employee-owned financial services firm, is seeking student applications for its M&A pitch competition. The competition, scheduled for 31 October in Frankfurt, will be a part of a broader workshop that provides students an opportunity to work alongside experienced investment bankers to gain real-life experience developing an M&A pitch.
Selected students will travel to Frankfurt at Baird's expense and spend the day working alongside senior, Baird M&A bankers, putting financial analysis and valuation skills to practice with a real-life M&A pitch. The winning students will be unveiled ahead of a networking dinner reception with Baird bankers and students from other top universities across Europe.
In addition, participating students will have the opportunity to:
Experience the fast paced world of mergers & acquisitions;
Work alongside other bright students from universities all across Europe; and
Learn more about Baird, a leading, global investment bank focused on the middle market.
Interested student applicants should go to the online application and upload their CV and transcript.
For any enquiries, please contact competition@rwbaird.com.